The new Stars Wars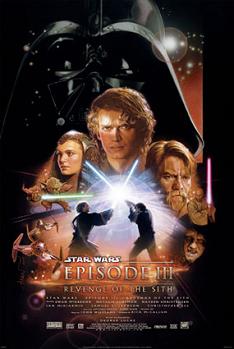 The new Stars Wars has raised some issues. It seems Goerge Lucas recently
said this
at Cannes:
How could it be that he percieves America as evil? That fighting communisim was wrong? The world is good and America is bad? I guess I missed this view in my studies of history. All the good things the communists did for the world. Chrenkoff has a good post up and you can read it here. An excerpt is right on track!

Yes, we were very wrong indeed - to you, the Empire was the United States of America, and if that's the case, then the brave rebels could only be all those people around the world fighting the American Empire - the Castros, Che Guevaras, Ho Chi Minhs, Pol Pots, and by extension, the Brezhnevs and the Mao Tse Tungs of this world. You, of course, live in the Free World, and as such you have the right to believe that your country is the most powerful force for evil operating in the world. But just for the sake of completeness and historical accuracy, can I just mention that whatever the sins of the United States - and I certainly understand well enough that no country is perfect - your rebels, both when fighting for power and when finally in power, ended up being responsible for the death of tens of millions and enslavement of hundreds of millions; the Luke Skywalkers and Han Solos of the last century gave us gulags and re-education camps, terror famines and political prisons; they institutionalized cults of personality, stifled every human freedom and impoverished whole nations.

May I also add that whatever your thoughts about the United States and its supposed descent from a democracy into empire, had the Rebels won, you would have never had a chance to film a critical allegory on your own government. At best, your artistic output would have consisted of short features about the 150% increase in the wheat harvest, and at worst - if you had stayed true to your conscience - you would be dreaming your "Star Wars" trilogy from behind bars.
The lefties and Mikey Moore, and now George Lucas will try to convince us that America is "The Empire" led by Bush. Well call me Darth Kilo. This will not deter me from watching the movie and relating it to America and the freedoms we have fought for, the people we have freed, and all the good we have provided to the world. May the Force be with You!