Thank You Bill Bolling - No Show Randy Marcus and More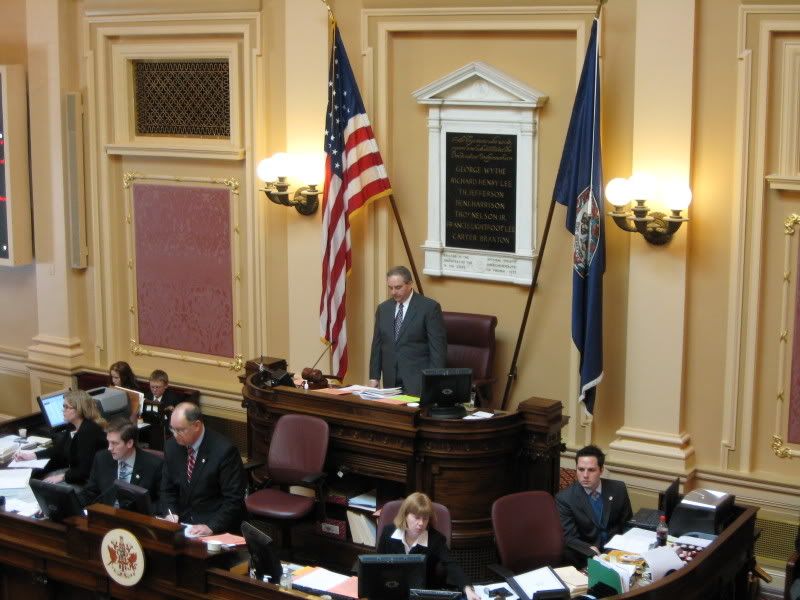 I want to thank the Lt Governor, his gracious wife, and his staff for the hospitality shown at the capital. Blogger's Day was wonderful and a real learning experience. The dinner was delicious and I enjoyed the conversation and laughs. Thanks to Tim Hugo for attending.
Randy Marcus wimped out on the event. A mild case of the sniffles kept him away. I hope the children's Tylenol has you feeling better.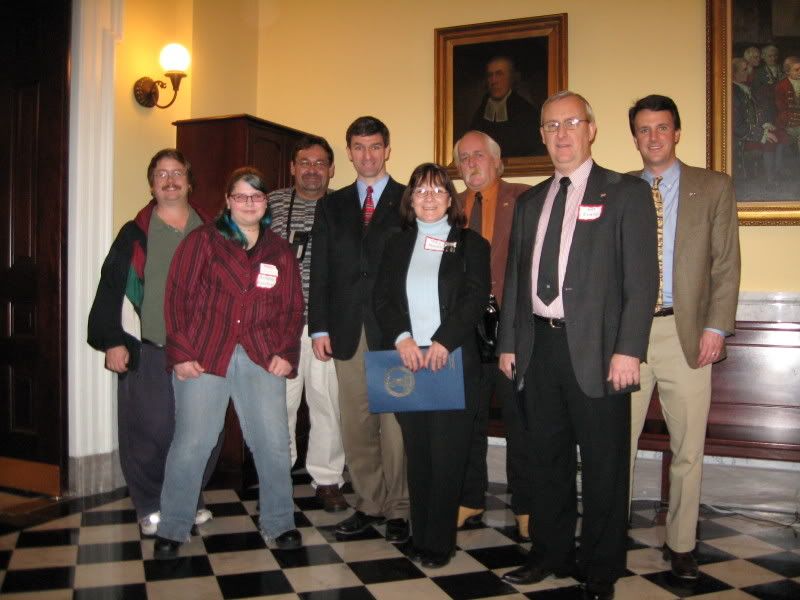 At my count there were ten ODBA bloggers in attendance. I enjoyed getting to see Leslie Carbone again. I played seat shuffle in the Senate Gallery with Charles and his daughter, they blog at Two Conservatives. I wished I could have talked to Hiron from VV a little more, but it was good to see him again. Hanging out with the ENTIRE UCV crew was awesome! Alton and Chris kept me busy with meeting people and seeing new things. Thanks guys!
A big thank you to Ben Cline and Ken Cuccinelli for taking time out of their day to talk with us.