Scared Yet?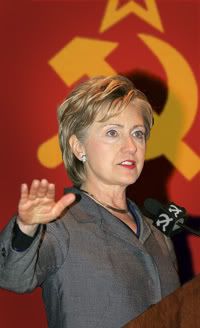 From on High has the story - Are You Willing To Give Up All You Hold Dear? 
Washington - Democrat Hillary Rodham Clinton said Sunday she might be willing to garnish the wages of workers who refuse to buy health insurance to achieve coverage for all Americans.
I don't know what scares me more...Clinton or McCain.